Last updated: September 1st, 2023
Fit equals protection, but tracking down the best bike helmet for large heads can be an exercise in frustration. 
One brand's XL is too snug…another's L is somehow bigger…and some other brand isn't in the ballpark. It's absolutely maddening that the best XXL bicycle helmet may not even call itself "XXL"!
If you're struggling to find a helmet that's bearable to wear—let alone a great fit—then you're in the right place.
Most helmet brands go up to 61–62 cm (hat size 7 ⅞"), but 63 cm and above gets tricky.
So, I checked all helmets—yes, literally all—from every helmet brand that's widely sold in North America. After rounding up every model available for 63 cm and up (full list at the end), and cross-referencing the largest ones against scores of reviews, here are my top picks for big helmets in 2023.
Best road bike helmets for large heads
Top road pick
The Bontrager Circuit WaveCel offers sleek yet restrained looks, top-notch ventilation and adjustment, and cutting-edge impact absorption materials. Suitable for folks with heads up to 66 cm, it's also tied for the biggest road helmet on the market.
As a member of programs including Amazon Associates, we earn a commission if you click this link and make a purchase.
Most reviewers find it particularly comfortable, thanks to the slick BOA® Fit System: a rear adjustment dial that's easily fine-tuned with one hand. The FlatStrap strap dividers also help by creating more space around the ears, although the unusual strap routing can be a little finicky to dial in.
GoPro or headlight users may appreciate the magnetic (and discrete) Blendr mounts, which add utility without visual clutter.
The vents are visibly large, so it's no surprise that users rave about the ventilation. However, the WaveCel material does add insulation and weight, so it wouldn't be my top choice for hot, sticky weather.
Speaking of WaveCel, there's some controversy around how it compares to MIPS. Both systems have prevailed in some independent tests, but neither appears to be a hands-down winner. This isn't the place to open that can of worms any further, but it's safe to say that WaveCel and MIPS each hold their own.
Largest site: XL (66 cm)
Weight of largest size: 390 g
MIPS: no (WaveCel)
Accessory mounts: Blendr
Crash replacement program: yes
Budget road alternative
The Bontrager Starvos WaveCel matches the Circuit's protection and most of its design at about two-thirds the price. If you can live with less precise (but still decent) fit adjustment, it's a terrific way to save.
As a member of programs including Amazon Associates, we earn a commission if you click this link and make a purchase.
The Bontrager Starvos WaveCel captures most of the Circuit's winning attributes for about two-thirds the price.
The most significant difference is the slightly less refined Headmaster fit system. While still accessible with one hand, some reviewers found that dial a bit stickier and less precise than the pricier BOA mechanism. Additionally, the Starvos's "LockDown" strap dividers are the conventional sort: arguably less comfortable than the FlatStrap, but also more familiar to most of us.
Largest site: XL (66 cm)
Weight of largest size: 385 g
MIPS: no (WaveCel)
Accessory mounts: none
Crash replacement program: yes
Best mountain bike helmet for big heads
Top MTB pick
The Bontrager Rally WaveCel is not only one of the largest MTB helmets around, but a well-fitting and protective choice at any size. Visor and fit adjustment are top notch, and WaveCel technology continues to perform well in tests.
As a member of programs including Amazon Associates, we earn a commission if you click this link and make a purchase.
Sticking with the WaveCel theme, the Bontrager Rally is a comfy, visor-equipped MTB helmet that'll fit large noggins.
Fit adjustment is straightforward with the combination of a one-handed BOA dial and traditional LockDown strap dividers. The visor is easily adjusted on the fly, and users report that most glasses and goggles fit without trouble.
The Rally does run a tad heavy and warm, since you'll need some speed (or a stiff breeze) to offset the slight insulation of the WaveCel material. Some customers also bemoan the lack of built-in mounts, although I've never been one to care.
Largest site: XL (66 cm)
Weight of largest size: 435 g
MIPS: no (WaveCel)
Accessory mounts: none
Crash replacement program: yes
Budget MTB alternative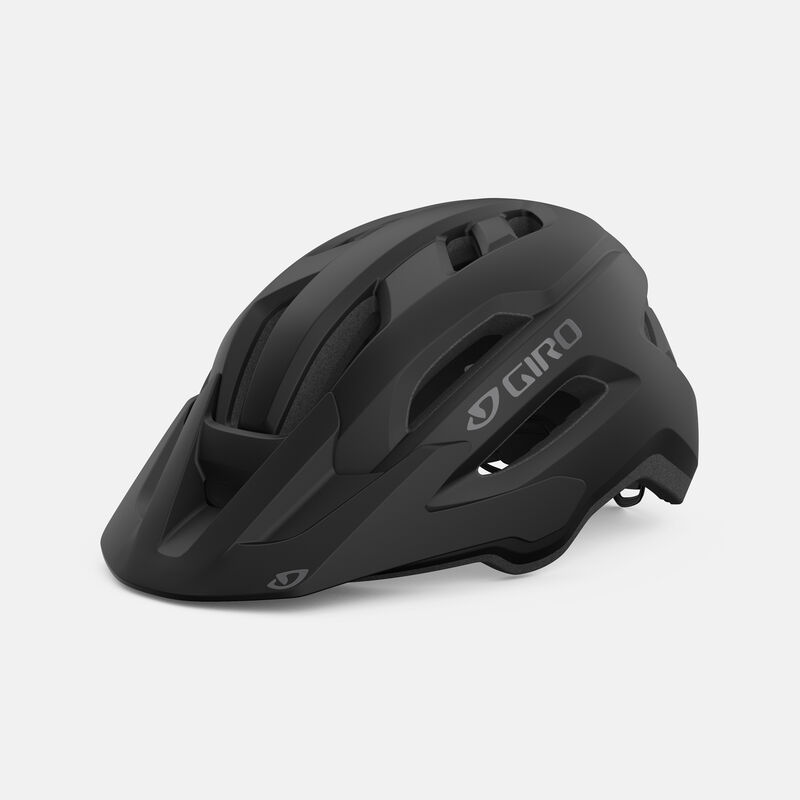 The Giro Fixture MIPS II XL is one of the better deals at any size. Basic features like a non-adjustable visor and MIPS (rather than proprietary WaveCel) keep the price down without sacrificing usability or protection.
As a member of programs including Amazon Associates, we earn a commission if you click this link and make a purchase.
If a 66 cm helmet is an absolute necessity, then budget buyers should grab the Bontrager Quantum MIPS and call it a day.
But if 65 cm will work, then the Giro Fixture MIPS II XL is lighter, marginally cooler, and cheaper to boot. Virtually all reviewers find it comfortable, which echoes my own experience with several Giro helmets over the years.
Its visor is removable but not adjustable. While tension is easily refined with the Roc Loc® Sport system, getting the ear straps just right can be fiddly.
Still, if you want a screaming deal on a MIPS-equipped XL helmet, the Fixture II is hard to beat.
Largest size: XL (65 cm)
Weight of largest size: 345 g
MIPS: yes
Accessory mounts: rear light
Crash replacement program: yes
Best urban/commuter helmet for big heads
Top urban pick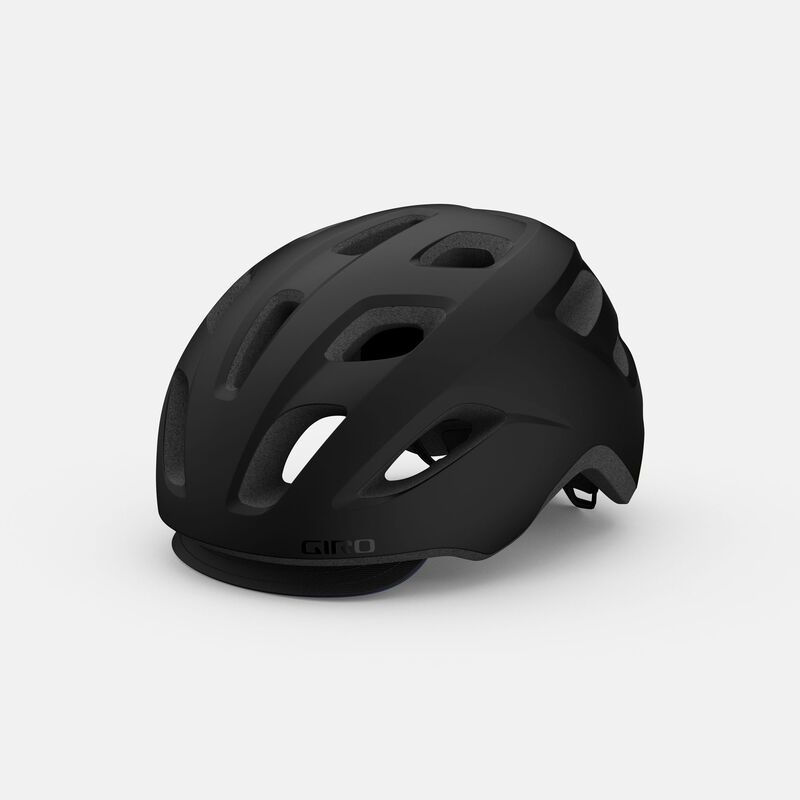 The Giro Cormick MIPS XL is a bigger version of Giro's classic city/commuter design. Coverage and venting are both generous, while good comfort and adjustability (plus an available snap-in light) make it hard for city riders to go wrong.
As a member of programs including Amazon Associates, we earn a commission if you click this link and make a purchase.
For casual urban use, the Giro Cormick MIPS XL is the best choice for larger heads.
Its low-key urban looks are a decent match for casual clothing, and the subtle, hat-style visor affords a bit of shade without looking overly sporty. For extra visibility, Giro even sells a custom light that snaps into the Roc Loc fit system.
Some users find the chin strap a bit short and the interior padding rather firm. But as with most of the Giro line, the Cormick gets consistently favorable marks for overall fit and comfort.
Largest size: XL (65 cm)
Weight of largest size: 350 g
MIPS: yes
Accessory mounts: rear light
Crash replacement program: yes
Top city/urban pick
The Electra Lifestyle is a bargain on a basic lid for city use. Venting is minimal and features are rudimentary, but its large size, solid protection, and low price are terrific for low-key use.
As a member of programs including Amazon Associates, we earn a commission if you click this link and make a purchase.
To my knowledge, the Electra Lifestyle is the cheapest helmet for big heads. And with skateboard-inspired looks, it's right at home around town.
Besides the slick rear dial for one-handed fit adjustment, there isn't much to note. And if you're in the market for an understated classic, that's just the ticket.
Keep in mind that the lack of vents will get particularly stuffy on warm days, so more vigorous riders should consider the better-ventilated Giro Cormick (provided it fits, that is).
Largest site: XL (66 cm)
Weight of largest size: not specified
MIPS: no
Accessory mounts: none
Crash replacement program: not specified
Best smart helmet for big heads
Top city/urban pick
With features that never end—we're talking brake lights and smart watch connectivity—the 65 cm Lumos Ultra is one of the most advanced helmets for road and city use.
As a member of programs including Amazon Associates, we earn a commission if you click this link and make a purchase.
Lumos smart helmets are polarizing—exciting and innovative to some, geeky and gimmicky to others.
Whatever your take, they're certainly not short on features. Brake lights, turn signals, and even Apple Watch integration mean built-in visibility and a huge range of controls.
While all Lumos models fit heads up to 65 cm, the baseline Ultra is the best deal, even after forking out for the "MIPS Bundle." To my eye, it's also the most tasteful and discrete.
Reviewers have generally found it comfortable and user-friendly. Ventilation is nothing to write home about, but it's breezier than minimally-vented alternatives like Bern and Thousand.
Largest site: XL (66 cm)
Weight of largest size: 450 g
MIPS: yes
Accessory mounts: none (built-in lights)
Crash replacement program: yes
---
Why these helmets?
I've biased my recommendations toward the very biggest sizes. For instance, I'd give the nod to a good 65 cm model over an even better 63 cm simply because the former will work for more people. If your head isn't quite that big, then use the complete list at the end to dig deeper!
Bontrager and Electra—both owned by Trek—top this year's list for road, mountain, and casual use. With sizes up to 66 cm, they're the roomiest models currently available off the shelf.
We've also seen interesting options from Bell, Giro, and the innovative but divisive Lumos. All of them max out at 65 cm, but they earned a spot by offering some feature, value, or edge that the 66-cm models lack.
I've excluded off-brand helmets (such as you'll find on Amazon) because their reputations are limited or nonexistent, and their testing standards are harder to verify independently.
Some may be perfectly fine. Even so, I hesitate to recommend obscure brands that I don't have personal experience with—especially when it's a question of safety, and there are numerous mainstream options anyhow.
What to look for in bike helmets for a large head
The best bike helmets for big heads offer decent baseline fit, precise fit adjustment, an EPS liner inside an ABS or polycarbonate shell, moderate venting at every angle, and the most coverage that's not uncomfortable for your use.
This section will walk through these fundamental criteria, with special attention to judging and fine-tuning fit.
Compare measurements, not sizes
Helmet circumference and label size aren't consistent between brands—or even individual lines or models. Your usual size is a good starting point, but always consult the manufacturer's chart before placing your order.
Of course, you'll have an easier time if you're measuring your head like manufacturers do.
Fortunately, it's quick and easy to do at home.
The key is to find your head's largest part. For most of us, that's a slightly sloped line just above the eyebrows, slightly above the ears, and around the most prominent part of the back of the skull.
As with any curved measurement, take it with something flexible.
A tailor's measuring tape is best, but in a pinch, you can snip and measure a piece of string or twine. Don't use a metal measuring tape directly around your head, since its rigidity will "round up" your head size by quite a bit.
Appropriate fit
A good fit means the helmet is snug yet comfortable, and stays put when you shake your head. Otherwise, it's likely to move out of place and fail to protect you during a fall.
Achieving a good fit is a little trickier for those of us with bigger-than-average heads. Fortunately, good helmet proportions and a quality fit/tension system can make all the difference in the world.
Proportionate length & width
It's essential to find a comfortably snug fit all around. Today's adjustable tension systems make that easier than in years past. But speaking as someone with a longer, narrower head, it's still important to find an overall shell that matches your head's proportions, not just its circumference.
Different brands skew toward longer vs. wider shapes with the same overall circumference. If the circumference matches your head but the proportions don't, you'll end up with front/rear pressure points and left/right sloppiness or vice-versa.
Multiple brands may fit you on paper, but they won't feel the same in reality. If possible, order one of each to make sure you're not sacrificing comfort.
Fit adjustment dial
These days, nearly all but the cheapest helmets have a small dial in the rear-center, just over the base of your skull.
Manufacturers usually give it some branded name, like Giro's Roc Loc or Bontrager's BOA, but they all do the same thing: righty-tighty, lefty-loosey.
This might seem trivial, but it's the key to good protection. Proper (not excessive) tension keeps the helmet from sliding out of place, and even helps MIPS to do its job. It also minimizes pressure points, which is especially helpful for those with longer- or wider-than-average heads.
Quality materials
Materials quality isn't a concern in name-brand helmets starting around $50 and up. But materials are inextricably linked to safety, so it's worth taking a second to understand exactly what you're buying.
These days, the vast majority of bicycle helmets are made of expanded polystyrene (EPS) foam liner under a plastic shell.
EPS is designed to be crushed in one major impact, like the crumple zone in a car. By contrast, many skateboard helmets use a springier but less energy-absorbing foam to withstand multiple lighter impacts.
Other materials are sometimes used in inexpensive helmets. I'd personally avoid any helmet that doesn't have an EPS liner, or whose manufacturer doesn't specify the type. Again, this isn't generally an issue with the mid- and high-end models featured here.
For most uses, the shell should be polycarbonate or ABS plastic. Many of the models in this list use an in-mold construction technique. By shaping the liner and shell at the same time, it yields a sturdier helmet and affords more flexibility with venting. That's helpful, especially from the manufacturer's perspective, but not necessary.
Adequate venting
Safety isn't the only factor in helmet choice, but you'll get the most protection by choosing a less-vented option that's comfortable enough for your weather and exertion.
That statement is somewhat controversial, but keep in mind that manufacturers walk a fine line with venting. Too little, and it's stuffy and unpleasant, so customers go with a competitor. Too much, and what little foam remains needs to be extremely hard (i.e., less energy-dampening) to withstand a crash.
Pricey helmets with enormous vents are indeed protective, but there's a reason that helmets for the most aggressive disciplines (BMX and downhill MTB) don't emphasize breathability.
Suitable coverage
For most riders, an open-face helmet with extended back coverage is the best balance between protection and wearability. That's especially true for mountain biking, since crashes are par for the course, but it's prudent for urban and road riders, too.
As with venting, it's a balancing act. While a full-face downhill/BMX helmet is indisputably safer than a road racing helmet, it's also unbearable (not to mention odd-looking) while grinding up a hill.
Generally, trail and enduro MTB riders should consider lighter full-face coverage, such as a "convertible" helmet with a removable chin bar. This won't do much if you face-plant against a boulder at high speed, but I can vouch that it'll help during a more typical mid-speed tumble.
How often should I replace my helmet?
Replacement is essential after a crash, or if dropping it results in damage.
But what about age? Is there any truth to those two-year (or five- or ten-year) replacement guidelines you've probably heard?
Apparently not.
Research published in 2016 looked at a sample of helmets up to 26 years old. The authors found that "the impact attenuation properties of EPS foam in field-used bicycle helmets do not degrade with the age." In plain English, your helmet will absorb impact equally well next week and next decade.
That's great news in light of the hassle (and cost) of finding a good helmet for bigger heads.
The complete XL & XXL bike helmet list
The models above cover most uses and budgets. If you're after something more specific, then here's a complete list of XL and XXL bike helmets from known and respected brands.
As I mentioned earlier, size labels are arbitrary. Centimeter measurement is the more reliable comparison. It's still not entirely comparable, since it doesn't account for length-to-width proportion, but it's by far the best starting point.
Finally, as I also mentioned earlier, several off-brand options are available. They're harder to trust and therefore harder to recommend, so I've omitted them from this list.
Up to 66 cm bike helmets
Mountain
Road
Urban
Up to 65 cm bike helmets
Mountain
Road
Urban
Up to 64 cm bike helmets
Mountain
Road
Urban
Up to 63 cm bike helmets
Mountain
Road
Urban