Last updated: September 1st, 2023
Bike industry headwinds have claimed a beloved brand.
All-City Cycles will cease new product development after the 2024 model year, and the brand itself will be retired "in a few years," according to a dealer email published in The Radavist on August 10th, 2023. As The Radavist reports, the wind-down appears to follow weak sales.
Its parent company, Quality Bicycles Products (QBP), also appears financially strained, having laid off 5% of its staff in July 2023 and 12% in April 2020.
All-City has never entered the booming e-bike market. However, its troubles are likely rooted in slack demand across the industry, exacerbated by high interest rates on the heels of two-plus years of unprecedented supply chain disruptions. Manufacturers from household names like Specialized to successful newcomers like Rad Power Bikes (an e-bike specialist) all shed staff in or leading up to 2023.
The brand is a longtime favorite outside the mainstream cycling world. It did face one bout of bad publicity in 2019, when a customer suffered severe injuries after his All-City bike broke apart allegedly while riding. As of writing, the case has not reached a resolution. While alarming, it appears to have been an isolated incident, and is not likely to have contributed to sales challenges nor to have damaged the brand's otherwise strong reputation.
Can you still buy All-City bicycles?
Yes, All-City bicycles are still available through QBP retailers, although UK availability is extremely limited.
The news of a wind-down does not mean All-City will swiftly exit the market. Rather, it means 2024 will be the last model year, and the brand will end operations at some unspecified date.
Long-term support is an open question, but it's highly likely that minor replacement parts (like derailleur hangers and dropouts) will be available for a long time to come. According to the dealer email linked above, "QBP will continue to service retailers and consumers with replacement parts and support product warranties through our current warranty program." 
As a consumer, I would not hesitate to buy an All-City bike at this point. That said, I would not be surprised if inventory remains lower than usual.
Are other QBP brands going away?
As of writing, there is no indication that QBP will wind down any other brands. In fact, per the email, "QBP will continue to grow and support" its other flagship brands. 
All-City Cycles: a special place in the industry
Jeff Frane launched All-City Cycles in 2008 as a child brand of Bloomington, Minnesota–based Quality Bicycle Products. Frane remained at the helm until March 2019, when he left All-City/QBP to work on Wilde Bikes and some other cycling-related projects.
QBP is best known as the corporation behind Surly and Salsa, among several others. It also supplies a large share of North American bike shops, and is the sole US distributor of Benno.
True to Frane's fixed-gear inclinations, All-City's first model was the Big Block: a track-inspired single-speed aimed at the urban/messenger/fixie market.
As the line expanded, All-City made a name for itself by selling mostly steel bikes with classic aesthetic flourishes (like lugged fork crowns and custom dropouts), a somewhat conservative attitude toward new bottom bracket and axle standards, and a relatively wide range of single-speed options.
A few notable models include the Nature Boy, an early favorite in the single-speed cyclocross market, and one of the first cyclocross bikes to catch on with commuters: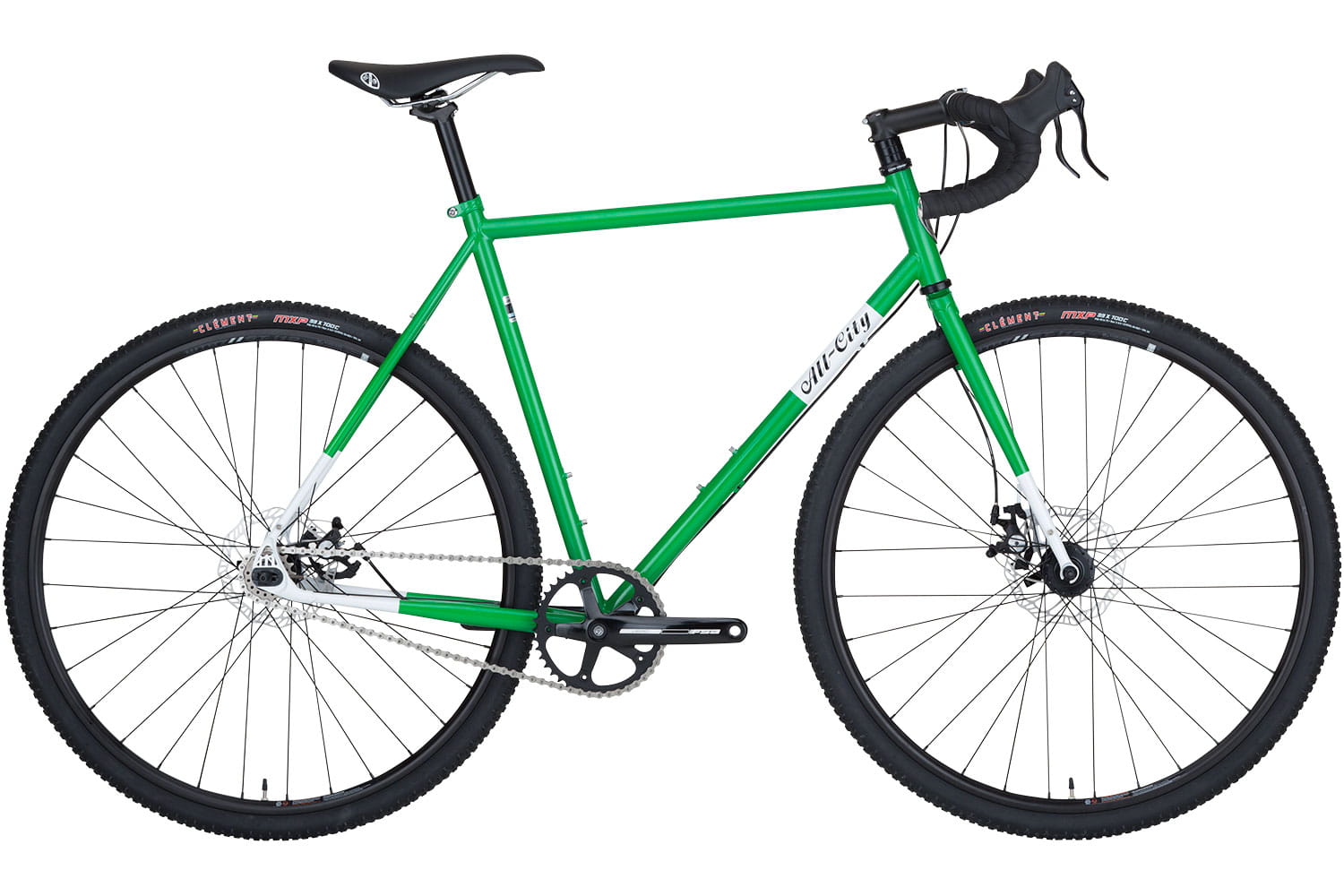 …the Space Horse, one of the first dedicated "all-road"/gravel bikes in wide production: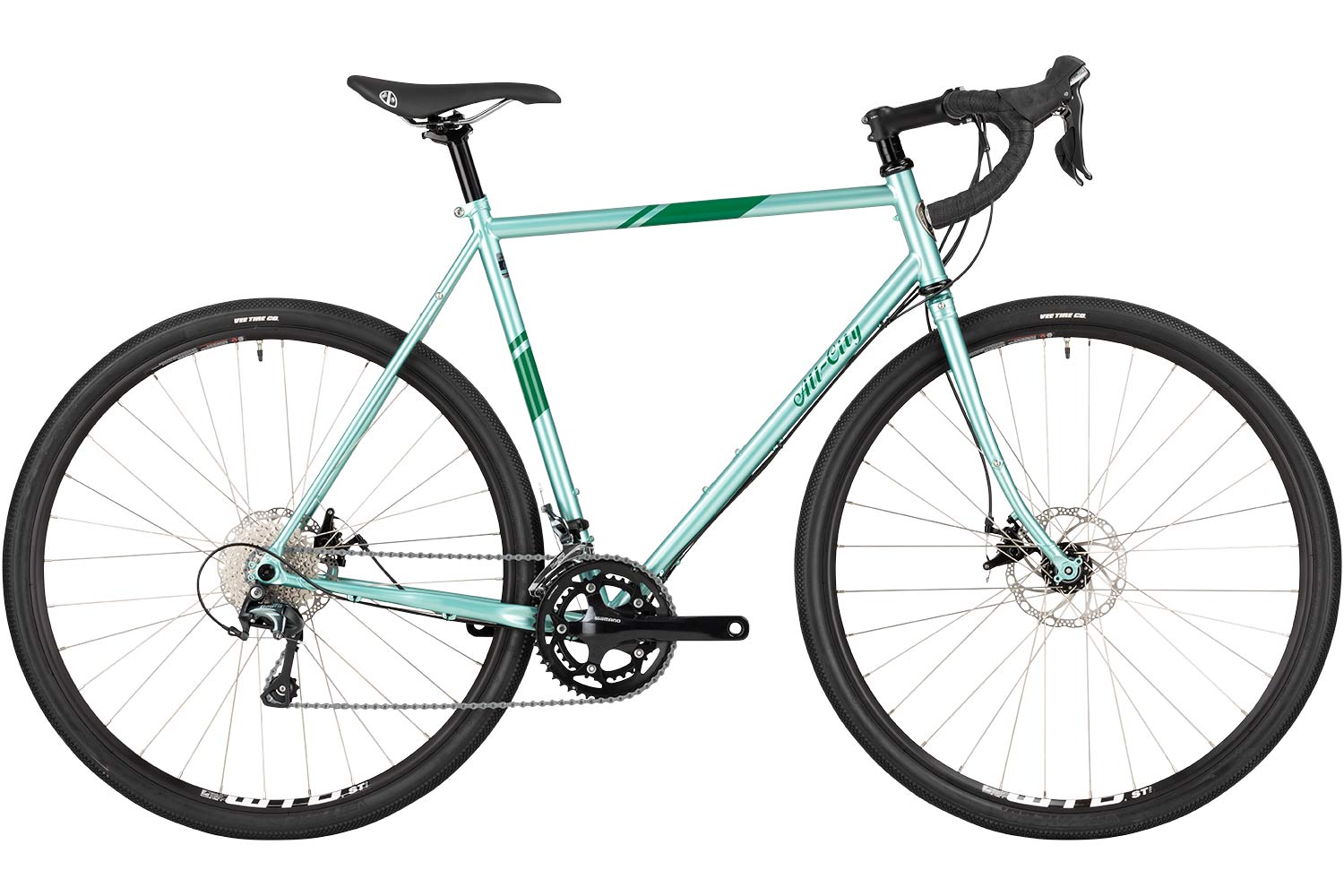 …and, more recently, the quirky Gorilla Monsoon, a drop-bar MTB–road hybrid: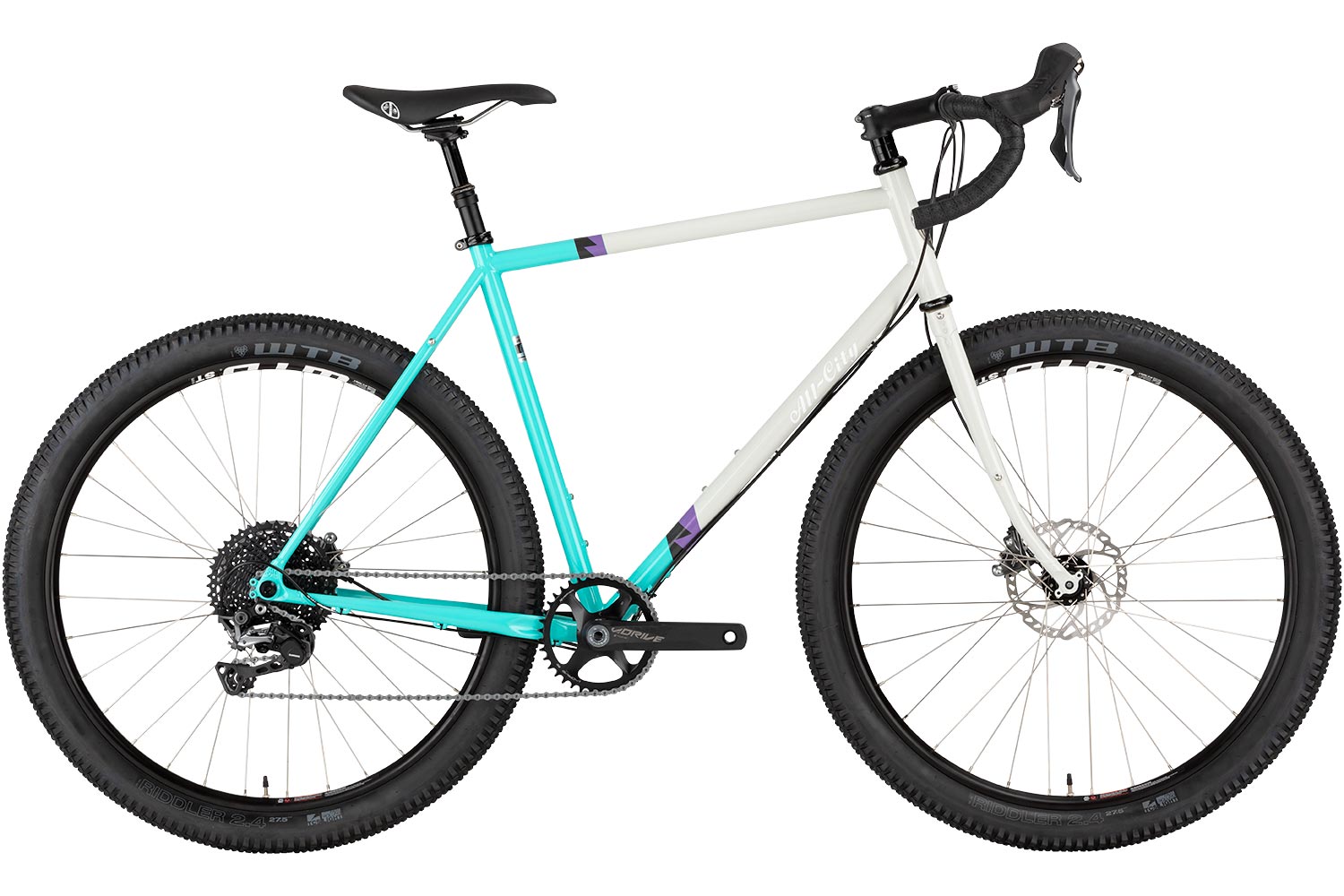 Like its Surly sibling, All-City occupies a middle ground between staunchly old-school brands like Rivendell and the race-inspired, tech-forward "big three" of Giant, Trek, and Specialized.
Unlike countless boutique brands that work along similar lines, All-City has benefited from QBP's reach and resources from day one. Like many other high-end brands, it also produces bicycles in Taiwan to keep costs reasonable (though far from cheap).
Its models are seldom on the floor at mainstream bike shops, but have always been available as a special order. They're more often stocked at small or independent bikes shops that cater to the urban/commuter, touring, gravel, and cyclocross segments. 
Over the past decade and a half, All-City has maintained a reputation for practical, quality, stylish bikes that serve slightly unusual preferences. (As much as I adore steel frames, single-speeds, and especially steel-framed single-speeds, they're decidedly on the periphery of the bicycle market.) 
Whatever the exact circumstances may be, it's sad to bid farewell to a staple of independent shops and a cult-favorite purveyor of charmingly funky bikes.